Noxious Weeds of Summit Park
Factsheet by Sara Jo Dickens Ph.D. – Many people understand the importance of controlling weeds, such as fire prevention, preserving biodiversity, preventing pets from getting burrs and visual value of native flowers rather than weeds. But often, people are unsure of which plants are weeds and how to identify them. This factsheet will help you to identify and control the noxious weeds most commonly found in Summit Park.
How to identify dead or dying trees

Identifying Dead and Dying Conifers by California Department of Forestry and Fire Protection
Bark Beetles: Are Your Trees At Risk? by US Department of Agriculture
Summit Park Wildland / Urban Interface Quick Access Preplan Form
View the Summit County Quick Access Fire Plan for Summit Park.
Understand the relationship between your home and a wildfire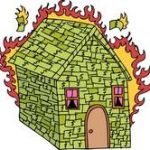 Wildland Urban Fire- "A different Approach" – A publication which forms the basis for a compelling argument for a different approach to addressing the wildland-urban fire problem. It argues for residential compatibility with wildland fire rather than only fire prevention.
Why Homes Burn   "Why does one home in a subdivision burn during a wildland fire while others surrounding it remain unscathed?"
How becoming a Firewise Community can help Summit Park home owners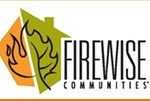 Firewise Community is a multi-agency effort designed to reach beyond the fire service by involving homeowners, community leaders, planners, developers, and others in the effort to protect people, property, and natural resources from the risk of wildland fire – before a firestarts
"We are not going to die for property"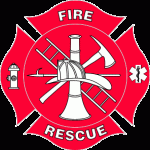 Deaths of Fire Fighters Challenge Attitudes About Saving Houses