Bulletin Board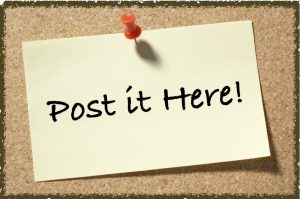 Do you remember when Summit Park had a bulletin board?  Well it's back!   Now we can post what we have, what we need, what we lost and what we found.  What a great tool for our neighborhood. Check out the bulletin board. It's a free service for paid members!
Real Estate Page
Looking to buy or sell in Summit Park?  Check out the Summit Park real estate page.  Posting is free to paid members!
Local Business Directory
Let keep it in the Park!  A great tool to advertise your business and a great way to find local help.  Again… posting is FREE to paid members!